Community Page
Welcome to the Wind River Lodge Community Page! We hope this page will be a great resource to you for announcements and events at our community.
Announcements
Pest Control Schedule
December 2023 Pest Control Schedule
Tuesday, December 5, 2023: 9209 Lichtenauer Dr & 9121 Schweiger Ct (Apts 189-218, 249-268)
Tuesday, December 12, 2023: 9144 Schweiger Ct & 9120 Schweiger Ct (Apts 129-168)
Tuesday, December 19, 2023: 9215 Lichtenauer Dr (Apts 169-188)
Tuesday, December 26, 2023: 9110 Lichtenauer Dr (Apts 219-248)
Toy Drive Benefiting Synergy Services
We're overjoyed to share that Price Brothers is teaming up with
Synergy Services
from November 13th to December 11th this holiday season to spread warmth and cheer to those who need it most in our community.
Synergy Services is an organization dedicated to providing essential support and resources to individuals and families facing challenging circumstances. They offer a comprehensive range of services, from providing immediate respite from violence to empowering clients to make positive choices for their safety and future success. In addition to their work in mitigating the effects of violence, they offer vital support to families in crisis, aiming to prevent violence and the result of homelessness. Their impact extends beyond emergency shelters, touching the lives of thousands through various community outreach programs. Their ultimate goal is to empower everyone they assist, helping them emerge stronger with the skills and resilience needed to build a future free from family violence.
Do you want to make an IMPACT? You can show your support by providing a gift to help us create a joyful season for the abused children, homeless teens, and domestic violence survivors in Synergy Services' care. All items should be unwrapped and new in the original packaging and brought to our office by December 11.
Thank you for making a difference in our community!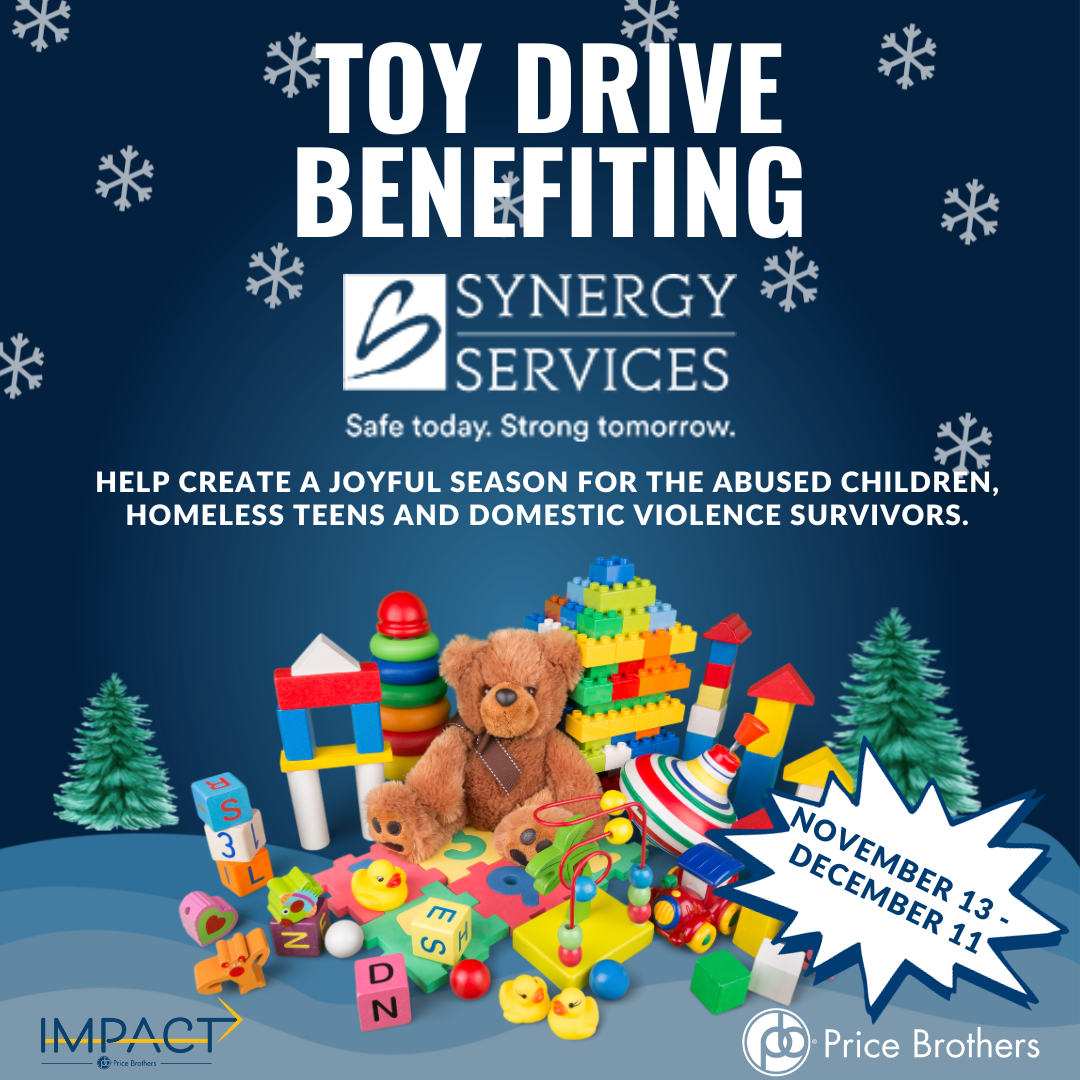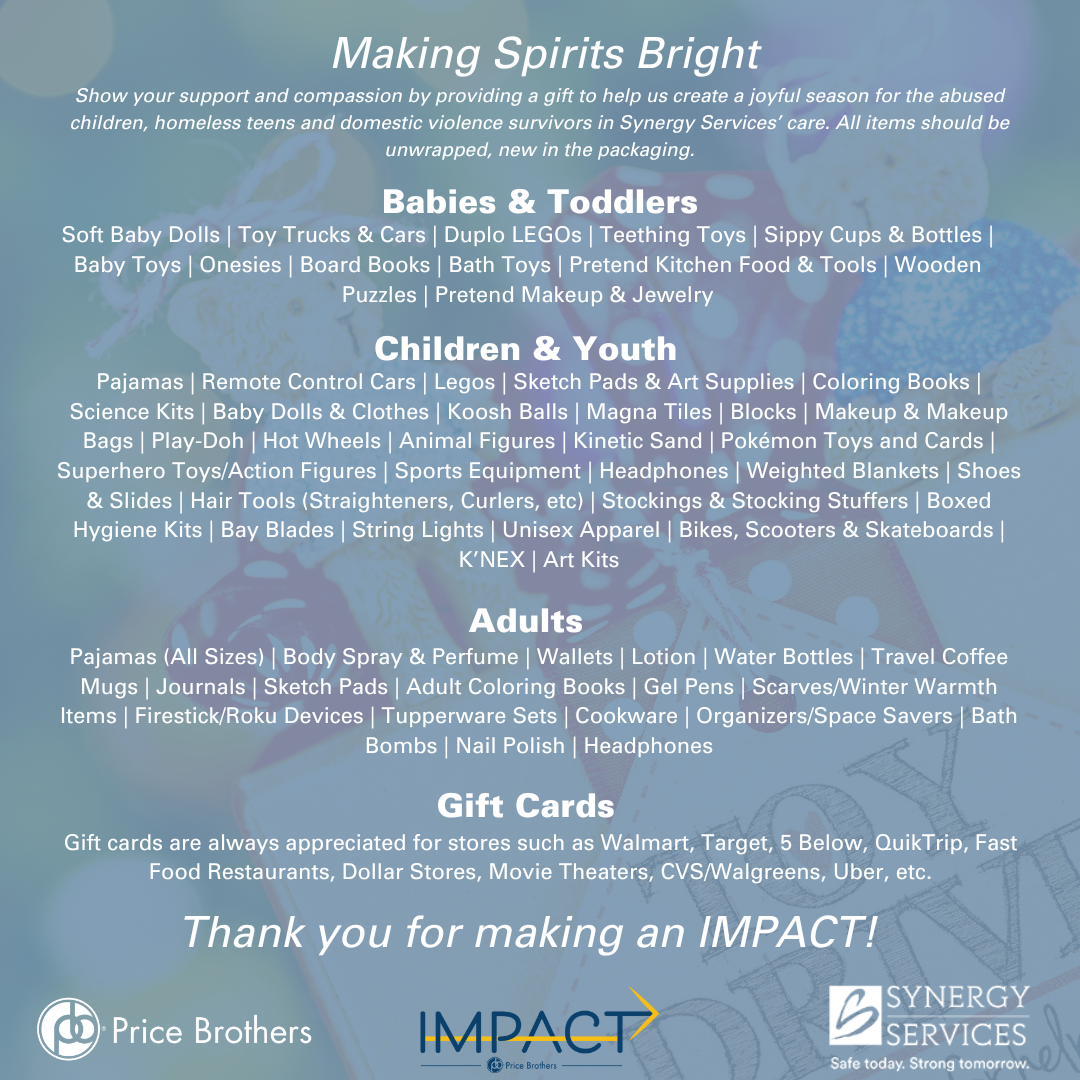 Property Info